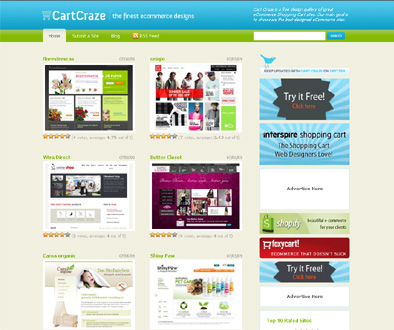 Cart Craze is a free eCommerce CSS Design Gallery showcasing the Best Designed and Standards Compliant eCommerce and Shopping Cart Websites.
A unique concept, just like our very own CSS Palm

This is a niche gallery showcasing the best ecommerce store design. I must say the showcased design is pretty cool.