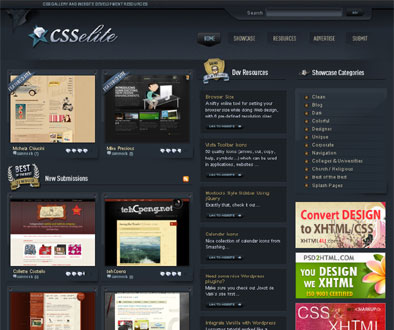 CSS Showcase: CSSelite.com is an inspirational gallery site that collects a wide range of quality design websites (Flash & CSS).
Why CSS Elite is fantastic?
CSS Elite is a well-designed, dark-themed, CSS gallery that incorporate featured sites on the top of the site. I fav their unique icons and Dev Resources section.