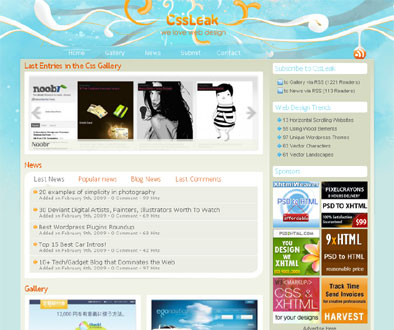 CssLeak is an inspirational Css gallery site featuring the world best web design – CSS, Blog, Portfolio, and Illustration.
Why CSS Leak is fantastic?
Unlike many other CSS galleries, the floral-designed gallery features the rotating featured sites on top and design news below it. The real gallery itself is located below the fold. Design rating is shown when the cursor hover above the thumbnail images – very neat!